home
build diary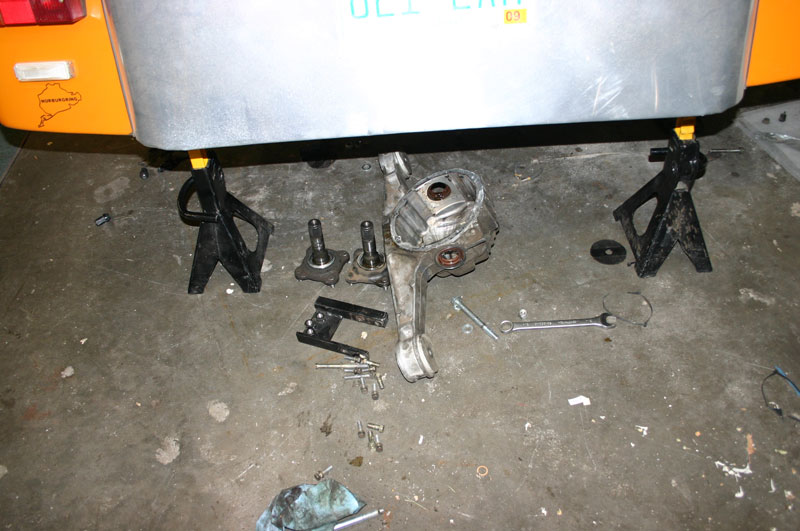 August 1, 2008: Hello, police? It seems someone has stolen my differential...
While this is true, it was me who stole the diff from the Seven.
I was hoping to avoid this, but I need the Guru for the Targa Miata race car. The Seven will get a Torsen in exchange. It'll be interesting to see how it affects the behavior of the little car - has the Guru been masking any bad habits, or will it make no difference at all? I'll have the diff back in a week after the ring and pinions are swapped around.
entry 1423 of 1439
<< |&nbsprandom |&nbsp>>
back to entry listing